One day in 1990 Viktor Pelenyagre, a member of the literary group of the `Order of Courtly Mannerists`, a successful author of several lyrics for the then most popular pop songs and an outstanding Russian poet from Moldavia pretended to be an academic translator from the Old Japanese language and offered a quasi-translations made by his friend Oleg Borushko, another member of the `Order of Courtly Mannerists` to one of the Moscow Publishing Houses.
Un vez en 1990, Viktor Pelenyagre, miembro del grupo literario de la Orden de los Manieristas Cortéses, en ese tiempo exitoso autor de varias lyrics para las canciones más populares y un destacado poeta ruso de Moldavia, pretendió ser un traductor académico del Viejo Japonés y ofreció unas cuasi-traducciones hechas por su amigo Oleg Borushko, otro miembro de la Orden de los Manieristas Cortéses, a una de las editoriales de Moscú.
Une fois en 1990 Viktor Pelenyagre, membre du groupe littéraire de l'Ordre des Maniéristes Courtois, un auteur réussi de plusieurs lyrics pour les chansons pop les plus populaires et un remarquable poète russe de Moldavie a prétendu être un traducteur académique de l'ancien japonais et a offert une quasi-traduction faite par son ami Oleg Borushko, un autre membre de l'Ordre des Maniéristes Courtois, à l'une des maisons d'édition de Moscou.
Eines Tages im Jahr 1990 Viktor Pelenyagre, ein Mitglied der literarischen Gruppe von "Orden der raffinierten Manieristen", ein erfolgreicher Autor von mehreren Texten für die damals populärsten Pop-Songs und ein hervorragender russischer Dichter aus Moldawien behauptete als ein akademischer Übersetzer aus der altjapanischen Sprache zu sein und angeboten eine Quasi-Übersetzung von seinem Freund Oleg Borushko, ein anderes Mitglied des "Ordens der raffinierten Manieristen" zu einem der Moskauer Verlagshäuser.
在1990年一位最受欢迎的流行歌曲的几首歌词的成功作者, 来自摩尔达维亚的杰出俄罗斯诗人和[彬彬有礼绅士的俱乐部]的文学团体成员 [维克多・贝利尼亚格尔]勒 (Viktor Pelenyagre)假装成为了一位古老日本语的学术翻译家和提供了给莫斯科出版社之一由[彬彬有礼绅士的俱乐部]的另一名成员和他朋友[奥列格・博鲁什科](Oleg Borushko)准翻译. [路波格・说] 是[奥列格・博鲁什科]姓氏的一个易位构词游戏。
Viktor Pelenyagre 维克多・贝利尼亚格尔
Ruboku Sho is an anagram of Borushko family name. They both wrote quasi-academic comments, preface, tankas. Peter Ingres, the `translator` of tankas was an anagram of the name of Viktor Pelenyagre [pee-lee-nya-gre]. Pelenyagre wrote also many poems for the following books by Ruboku Sho. All those books have been bestsellers in Russia.
Ruboku Sho es un anagrama del apellido de Borushko. Ambos escribieron comentarios cuasiadémicos, prefacio, tankas. Peter Ingres, el "traductor" de tankas era un anagrama del nombre de Viktor Pelenyagre [pee-lee-nya-gre]. Pelenyagre también escribió muchos poemas para los siguientes libros de Ruboku Sho. Todos esos libros han sido best-sellers en Rusia.
Ruboku Sho est un anagramme du nom de Borushko. Les poètes russes, membres du groupe littéraire 'l'Ordre des Maniéristes Courtois', Oleg Borushko et Viktor Peleniagre ont inventé un poète japonais inconnu et ont écrit tous ses tankas dans les années 90 du 20ème siècle. Ruboku Sho est un anagramme du nom de Borushko. Pelenyagre et Borushko ont écrit des commentaires quasi académiques, une préface, des tankas. Peter Ingres, le 'traducteur' des tankas était un anagramme du nom de Viktor Pelenyagre [pee-lee-nya-gre]. Pelenyagre a écrit aussi beaucoup de poèmes pour les ouvrages suivants de Ruboku Sho. Tous ces livres ont été best-sellers en Russie.
Ruboku Sho war ein Anagramm seines Familiennamens. Oleg Borushko und Viktor Peleniagre erfanden einen unbekannten japanischen Dichter und schrieben alle seine Tankas in den 90er Jahren des 20. Jahrhunderts. Sie schrieben quasi-akademische Kommentare, Vorwort, Tankas. Peter Ingres, der "Übersetzer" von Tankas war ein Anagramm des Namens von Viktor Pelenyagre [pee-lee-nya-gre]. Pelenyagre schrieb auch viele Gedichte für die folgenden Bücher von Ruboku Sho. Diese Bücher waren Betseller in Russland.
他们都写了准学术评论,序言,短歌。[彼得・英格尔斯] (Peter Ingres)是[维克多佩莱尼亚格尔]名字的易位构词游戏。[维克多・佩莱尼亚格尔]也为[路波格 说]的以下书籍写了很多诗。 所有这些书籍都是俄罗斯畅销书。
Oleg Borushko was one of the Grand Masters of the literary `Order of Courtly Mannerists` of Russia in the 80-90s. Now he lives in London, and is the chairman of the jury of the annual Russian poetry contest `Pushkin in Britain`.
Oleg Borushko fue uno de los Grandes Maestros de la Orden de los Manieristas Cortéses de Rusia en los años 80-90. Ahora vive en Londres y es el presidente del jurado del concurso anual de poesía rusa "Pushkin en Gran Bretaña".
Oleg Borushko, l'un des Grands Maîtres de l'Ordre des Maniéristes Courtois littéraire de Russie dans les années 80-90. Maintenant, il vit à Londres. Il est le président du jury du concours annuel de poésie russe 'Pouchkine en Grande-Bretagne'.
Oleg Borushko war einer der Großmeister des literarischen Ordens der raffinierten Manieristen Russlands in den 80-90er Jahren. Jetzt lebt er in London. Er ist der Vorsitzende der Jury des jährlichen russischen Poesie-Wettbewerbs `Pushkin in Großbritannien '.
[奥列格・博鲁什科]是八十九十年代俄罗斯的[彬彬有礼绅士的俱乐部]大师之一。 现在他住在伦敦,是一年一度的俄罗斯诗歌大赛'普希金在英国'的评委会主席。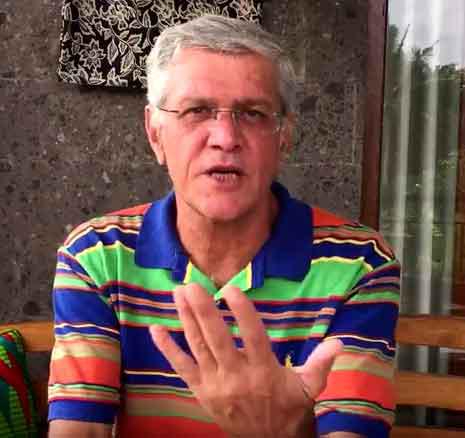 Oleg Borushko 奥列格・博鲁什科
They earned a lot of money because people believed in the very existence of the Japanese tankaka, author of erotic tankas. After reading the book`s preface readership was quite sure that it had been a genuine Japanese masterpiece, the more so because the reviewer stated that` in a few lines Ruboku Sho managed to express more shades of meaning than some authors of the thick novels did`. Everybody in Russia, including experts, refused to believe that it was a fake text of an author who never existed in the history of the Japanese literature! Moreover there were issued sequels of the Ruboku Sho. `Abode of one hundred pleasures`. Moscow, Vagrius Publishing House, 2001 and the A Crown for Ruboko and Miscellaneous Works (Poems), 2000, Moscow. Golos Publishing House), etc.
Habiendo ganado mucho dinero, porque la gente creía en la existencia del tankaka japonés, autor de tankas eróticas. Después de leer los prefacios del libro, los lectores estaban bastante seguros de que había sido una auténtica obra maestra japonesa, más aún porque el crítico afirmó que "en pocas líneas, Ruboku Sho logró expresar más matices de significado que algunos autores de las novelas gruesas `. Todos en Rusia, incluidos los expertos, se negaron a creer que era un texto falso de un autor que nunca existió en la historia de la literatura japonesa. Además, se publicaron secuelas del Ruboku Sho. `Morada de cien placeres`. Moscow, Editorial Vagrius, 2001 y `Una corona para Ruboko y Obras misceláneas (Poemas)`, 2000, Moscú. Golos Editorial), etc.
Ils ont gagné beaucoup d'argent parce que les gens croyaient à l'existence même du tankaka japonais, auteur de tankas erotiques. Après avoir lu les préfaces des livres, les lecteurs étaient tout à fait sûrs qu'il s'agissait d'un véritable chef-d'œuvre japonais, d'autant plus que l'évaluateur a déclaré que 'dans quelques lignes, Ruboku Sho a réussi à exprimer plus de nuances de sens que certains auteurs des gros romans'. Tout le monde en Russie, y compris des experts, a refusé de croire que c'était un faux texte d'auteur qui n'a jamais existé dans l'histoirede la littérature japonaise. Et il y a eu des séquelles, Ruboku Sho. La demeure de cent plaisirs. Moscou, Vagrius Maison d'édition, 2001 et `Une couronne pour Ruboko et diverses oeuvres (Poèmes), 2000, Moscou. Golos Maison d'édition).
Sie haben viel Geld verdient, weil die Menschen an die Existenz des japanischen Tankakas, Autor erotischer Tankas, glaubten. Nach dem Lesen der Vorwort war die Leserschaft ganz sicher, dass es ein echtes japanisches Meisterwerk gewesen war, um so mehr, weil der Rezensent sagte, dass "in ein paar Zeilen Ruboku Sho schaffte es, mehr Schattierungen von Bedeutung auszudrücken als einige Autorender dicken Romane". Jeder in Russland, einschließlich der Experten, weigerte sich zu glauben, dass es ein falscher Text eines Autors war, der in der Geschichte der japanischen Literatur nie existierte! Und es gab Fortsetzungen, Ruboku Sho. Der Kloster von hundert Freuden. Moskau, Vagrius Verlag, 2001 und `Eine Krone für Ruboko und verschiedene Werke (Gedichte), 2000, Moskau. Golos Verlag).

在阅读本书前言后,人们相当肯定它是一本真正的日本杰作,更是如此,因为这位评论家表示,'在几行文章中,与厚实小说的一些作者相比,[路波格 说]表达更多深浅的意义'。包括专家在内的俄罗斯的每个人都没有相信这是在日本文学史上从未存在过的作者的假文本!此外还发行了[路波格 说]的续集。 '一百个乐趣的福地' (莫斯科,Vagrius 出版社,2001年), 以及[路波格 说]的冠冕和杂项作品(诗歌)] (莫斯科,Golos出版社,2000年, 等。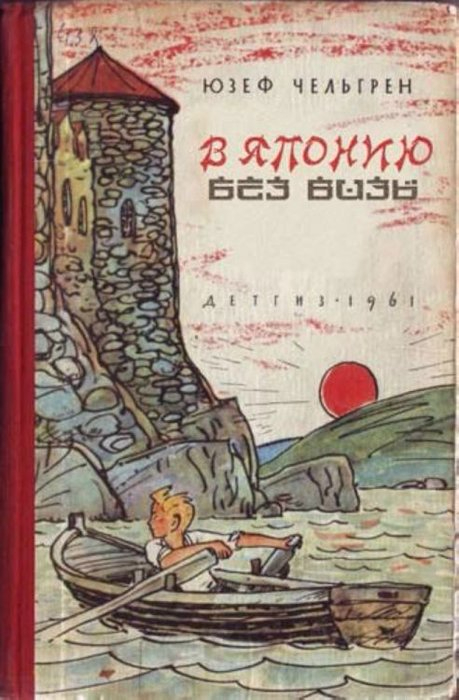 Józef Czelgren. Manual for the Russian Teenagers from the series `Do it yourself!`: `How to get to Japan without a Visa`. Moscow, The Kid-Print Publishing House, 1961 Józef Czelgren. Manuel pour les adolescents russes de la série `Fais le toi-même!`: `Comment se rendre au Japon sans visa '. Moscou, La maison d'édition `Livres pour Enfants` 1961 Józef Czelgren。 '自己动手'系列中的俄罗斯青少年手册:'如何在没有签证的情况下到达日本'。 莫斯科出版社'儿童书籍' 1961
Ruboku Sho followed the old Russan literary tradition. There were `Japanese` poems written by Konstantin Balmont, Andrei Beliy and Valery Bryusov. An outstanding Russian avant-garde poet Velimir Khlebnikov also composed a cycle of 13 tankas. (Sometimes, it seems Japan in Russia is loved stronger than in Japan itself. It's a joke, of course, but every single joke contains just a bit of a joke as the Russian are used to jocularly say).
Ruboku Sho siguió la antigua tradición literaria rusa. Había poemas "japoneses" escritos por Konstantin Balmont, Andrei Bely y Valery Bryusov. Un poeta notable de la vanguardia rusa Velimir Khlebnikov también compuso un ciclo de 13 tankas. (A veces, parece que Japón es amado en Rusia más fuerte que en el propio Japón. Es una broma, por supuesto, pero cada broma solo tiene un poco de broma, como jocosamente suelen decir los rusos).
Sho a suivi la vieille tradition littéraire Russaise. Il y avait des poèmes 'japonais' écrits par Konstantin Balmont, Andrey Bely et Valery Bryusov. Un remarquable poète d'avant-garde russe Velimir Khlebnikoff a également composé un cycle de 13 tankas. (Parfois, il semble que le Japon en Russie soit aimé plus fort qu'au Japon lui-même. C'est une blague, mais chaque blague contient juste un peu d'une blague, comme en plaisantant le disent les Russes).
Ruboku Sho folgte der alten russischen literarischen Tradition. Es gab japanische Gedichte von Balmont, Bely und Bryusov. Ein herausragender russischer Avantgarde-Dichter Velimir Khlebnikov stellte auch einen Zyklus von 13 Tankas zusammen. (Manchmal scheint es Japan in Russland ist stärker als in Japan selbst geliebt. Es ist ein Witz, aber jeder Witz enthält nur ein bisschen vom Witz als scherzhaft sagen die Russen).
[路波格 说]遵循了一个旧的俄罗斯文学传统。有[康斯坦丁巴尔蒙特](Konstantin Balmont),[安德烈・别雷](Andrey Bely)和[瓦列里・勃留索夫](Valery Bryusov)早些时候写的日本诗歌。一位杰出的俄罗斯前卫诗人[韦利米尔・赫莱布尼科夫](Velimir Khlebnikov)也写了一个由13个短歌组成的周期。(有时看来,俄罗斯人比日本人爱日本更多。 当然,这是一个笑话,在每个笑话中只有笑话的一部分,正如俄罗斯人通常诙谐所说的那样)。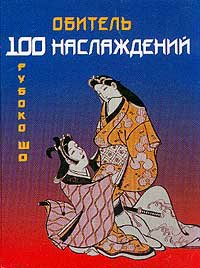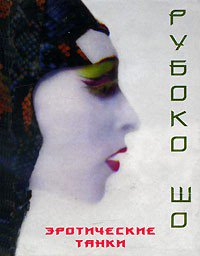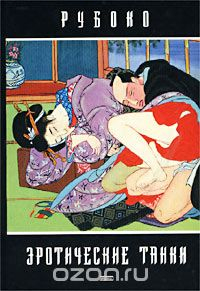 It had been a very successful marketing move, after all. The Publishing Houses made big profit. The authors were not down too. The circulation of the Ruboku Sho`s tankas made up 300 000 copies. Critics attacked the poets after their mystification had been revealed, blamed them for `clumsy` style of their tankas, they attacked them rather seriously in spite of the fact that the poets of the Order of Courtly Mannerists were never serious, but always ironical, humorous and erotic. Ruboku Sho`s tankas have still been very popular with the Russian readers as well as the had been before their unmasking. Now they became a part of the Russian classical literature.
Después de todo, fue una movida de marketing muy exitosa. Las casas editoriales obtuvieron grandes ganancias. Los autores tampoco bajaron. La circulación de los tanques de Ruboku Sho compuso 300,000 copias.Los críticos atacaron a los poetas después de revelar su mistificación, los culpó por el estilo "torpe" de sus tankas, los atacaron bastante en serio a pesar de que los poetas de la Orden de los Manieristas Cortéses nunca fueron serios, sino siempre irónicos, humorístico y erótico. Los tankas de Ruboku siguen siendo muy populares entre los lectores rusos, no menos de lo que fueron antes de ser desenmascarados. Ahora se convirtieron en parte de la literatura clásica rusa.
C'était un mouvement de marketing très réussi, après tout. Les maisons d'édition ont fait un grand profit. Les auteurs n'étaient pas trop bas. La circulation du Ruboku Sho était de 300 000 exemplaires. Les critiques ont attaqué les poètes, les ont blâmés pour le style 'maladroit' des ther tankas, ils les ont attaqués sérieusement, bien que les poètes de l'Ordre des Maniéristes Courtois n'étaient jamais sérieux, mais ironiques, humoristiques et érotiques. Les effusions poétiques ingénues de deux poètes russes ont eu un grand success, avant et après leur démasquage. Maintenant, ils sont devenus une partie de la littérature classique russe.
Es war doch ein gutes Marketing. Die Verlage machten großen Gewinn. So waren auch die Autoren. Sie verdienten eine Menge Geld,weil die Leute an die Existenz des japanischen Autor von Tankas, tankaka, glaubten. Die Zirkulation der Tankas von Ruboku Sho war 300 000 Exemplare. Die Kritiker griffen die Dichter an, tadelten sie für einen "unbeholfenen" Stil der Tankas, sie griffen sie ernst an, obwohl die Dichter des Ordens der raffinierten Manieristen niemals ernst, aber ironisch, humorvoll und erotisch waren. Die scharfsinnige poetische Ergüsse zweier russischer Dichter hatten vor und nach ihrer Demaskierung großen Erfolg. Jetzt sind sie ein Teil der russischen klassischen Literatur geworden.
毕竟,当时这是一次非常成功的营销举措。出版社赚了大钱。作者们也没有错过好处。由[路波格 说]短歌的发行为30万份了。批评者们在诗人们揭开[路波格 说]的神秘面纱之后对他们进行了攻击,并指责了他们短歌的'笨拙的'风格,尽管事实上[彬彬有礼绅士的俱乐部]的诗人从来不认真,但总是具有讽刺意味,幽默和好色之徒。[路波格 说]的短歌仍然非常受俄罗斯读者的欢迎, 它们的秘密被揭露之后,它们在是像以前一样被爱着的。现在他们成为了俄罗斯古典文学的一部分。